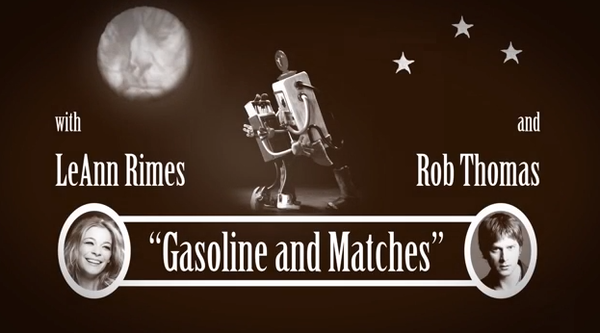 VIDEO PREMIER: Gasoline & Matches
Ladies & Gentlemen - it's time! We are excited and proud to present you the brand new music video from LeAnn Rimes with Rob Thomas and Jeff Beck for their song "Gasoline & Matches".
All of the footage and stop motion was filmed exclusively on the iPhone. Directed and Filmed by Ian Padgham. Produced by Darrell Brown, Ian Padgham and LeAnn Rimes.
What are you waiting for? WATCH IT NOW
Recent News
Rob Thomas is set to perform three sold out shows at Atlantic City's Borgata Casino Music Box, January 12-14th, and VNUE will be there to capture and professionally produce every note...

He came from Columbus, OH, but for the last 20 years he called every corner of the world home. He was the founder and CEO of The Browning Group. He started out doing security for Hanson and Marilyn Manson. He liked to say he could work from "Hanson to...