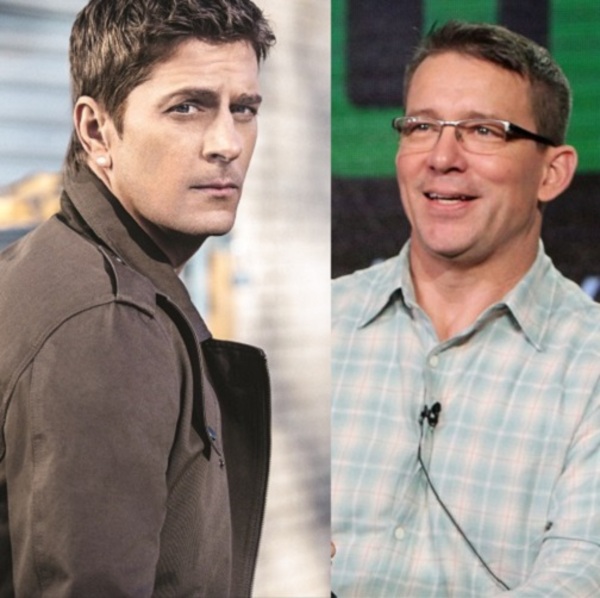 Rob Thomas is Teaming Up With iZombie's Rob Thomas
Sharing a name with someone can lead to mistaken identities, confusion, and all sorts of mayhem. But for the two (famous) Rob Thomases, it can also lead to one delightful collaboration: Matchbox 20's Rob Thomas will guest star on tv creator Rob Thomas's iZombie, TV Insider has learned exclusively.

When Super Max needs a jingle, Max Rager chairman Vaughn Du Clark (Steven Weber) hires Thomas (playing himself) to perform the song. Viewers will first hear the ditty in episode 17 (Tuesday, April 5)—though Thomas won't appear in the flesh until the season finale on April 12, when he performs a song from his solo career at the Super Max launch party.

The team-up between the two Rob Thomases has been a long time coming: Thomas (the writer) notes in his twitter bio he's "not the singer. The Veronica Mars, party down, iZombie guy." and in addition to getting tweets meant for the other Rob, the duo might be getting each other's fan treats.
Recent News
ROB THOMAS BRINGS ANNUAL SIDEWALK ANGELS BENEFIT SHOW TO THE WEST COAST March 29th, 2019 Chumash Casino Santa Ynez, CA Fan club members will get exclusive first access to concert tickets and VIP upgrades beginning December 14th at 10am Pacific. A...

Rob Thomas and Sidewalk Angels have again partnered with VNUE on the upcoming Borgata shows to offer "instant live" recordings of each night's performance. But this year, in addition to the Collectible Download Cards, VNUE will also be offering Limited Edition DiscLive...

JUST ANNOUNCED : THE 8TH ANNUAL SIDEWALK ANGELS FOUNDATION BENEFIT SHOW January 18th, 19th & 20th 2019 Borgata Hotel Casino and Spa Atlantic City, NJ Fan club members will get exclusive first access to tickets and VIP...

A note from Rob: Sidewalk Angels Foundation has been a labor of love for us for over a decade. Our goal is to continue to raise awareness and help grass roots organizations across the country and Caribbean that work tirelessly to help those with no voice....