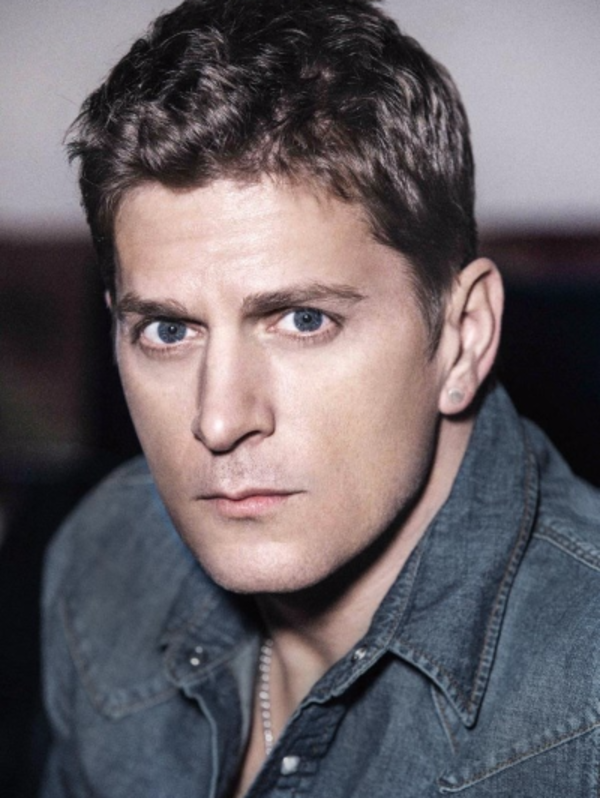 Rob Thomas Talks About His Latest Album The...
Grammy-winning artist & songwriter Rob Thomas has had a very successful and wide-ranging career as a solo artist, as the frontman of the platinum rock band Matchbox Twenty, and as a collaborator who's worked with Carlos Santana, Mick Jagger and other artists.

As a solo artist, Thoomas released his third album The Great Unknown (on Atlantic Records) last August (2015), which features his collaborations with pop hitmakers Ryan Tedder (of OneRepublic), Ricky Reed, Noel Zancanella and Cirkut, plus several cuts with his longtime producer, Matt Serletic. The album includes the singles "Trust You," "Hold On Forever," and his next single, the ballad "Pieces." Previously, Thomas has released the albums …Something To Be (in 2005, which contained the Top 10 hit "Lonely No More") and Cradlesong (in 2009).

As the lead singer & songwriter of Matchbox Twenty, he has written such hits as "Push," "3 a.m.," "Bent," "If You're Gone," "Unwell," "Disease" and "How Far We've Come." The band has released four albums: Yourself or Someone Like You (1996), Mad Season (2000), More Than You Think You Are (2002), and North (2012).

The most acclaimed, famous song Thomas has co-written is the number one, worldwide hit "Smooth" (in 1999) which was a collaboration between the Latin-rock band Santana & Thomas. This song was written by Thomas and writer/producer Itaal Shur, and went on to win three Grammy awards, for Song of the Year, Record of the Year, and Best Pop Collaboration with Vocals.

In addition, Thomas has collaborated with a diverse array of other artists, such as Mick Jagger, countrty stars Willie Nelson, LeAnn Rimes and Travis Tritt, rock band INXS, and gospel artist BeBe Winans.

Thomas has just announced that he will be launching a major North American tour this summer, co-headlining with the band, Counting Crows.

We are pleased to do this new Q&A interview with Rob Thomas. He discusses his new album The Great Unknown, his songwriting and collaboration process, and how he co-wrote the acclaimed hit "Smooth."
Check out the full interview at songwritersuniverse.com
Recent News
ROB THOMAS BRINGS ANNUAL SIDEWALK ANGELS BENEFIT SHOW TO THE WEST COAST March 29th, 2019 Chumash Casino Santa Ynez, CA Fan club members will get exclusive first access to concert tickets and VIP upgrades beginning December 14th at 10am Pacific. A...

Rob Thomas and Sidewalk Angels have again partnered with VNUE on the upcoming Borgata shows to offer "instant live" recordings of each night's performance. But this year, in addition to the Collectible Download Cards, VNUE will also be offering Limited Edition DiscLive...

JUST ANNOUNCED : THE 8TH ANNUAL SIDEWALK ANGELS FOUNDATION BENEFIT SHOW January 18th, 19th & 20th 2019 Borgata Hotel Casino and Spa Atlantic City, NJ Fan club members will get exclusive first access to tickets and VIP...

A note from Rob: Sidewalk Angels Foundation has been a labor of love for us for over a decade. Our goal is to continue to raise awareness and help grass roots organizations across the country and Caribbean that work tirelessly to help those with no voice....