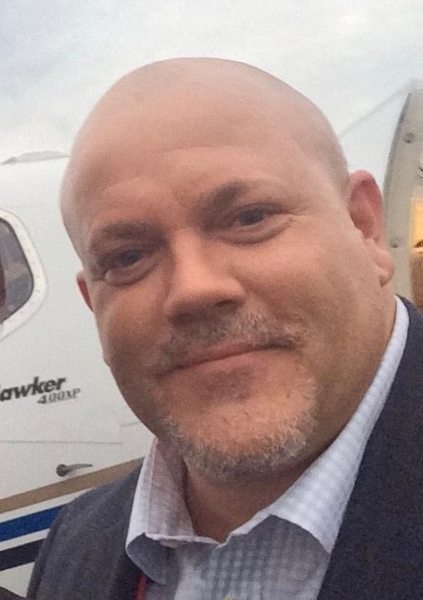 Jason Browning was 46 years old.
He came from Columbus, OH, but for the last 20 years he called every corner of the world home.
He was the founder and CEO of The Browning Group. He started out doing security for Hanson and Marilyn Manson. He liked to say he could work from "Hanson to Manson".
He very soon started doing security for a host of artists.
He worked security for Matchbox Twenty for years. Always evolving and learning, he became the tour manager for Rob Thomas and then Rob's day to day manager and Matchbox Twenty's tour manager. His company worked with Carlos Santana, Linkin Park and others and he became the manager for many bands including Stone Temple Pilots.
He was a bright light with a dark sense of humor.
He was always five moves ahead of you in any situation.
He could NAIL an Axl Rose impersonation.
He would do anything for his friends and had no time for anyone who crossed them.
He loved to laugh and to make others laugh.
He was perfectly imperfect and always, always trying to improve.
If a man can be measured by the amount of people he leaves behind who will think about him, then he was a giant.
To say he will be missed doesn't come close.
in lieu of flowers, Jason's family has asked that people who wish to remember him send a donation to Sidewalk Angels Foundation. An organization he was on the board of and that was very close to his heart.
Recent News
ROB THOMAS BRINGS ANNUAL SIDEWALK ANGELS BENEFIT SHOW TO THE WEST COAST March 29th, 2019 Chumash Casino Santa Ynez, CA Fan club members will get exclusive first access to concert tickets and VIP upgrades beginning December 14th at 10am Pacific. A...

Rob Thomas and Sidewalk Angels have again partnered with VNUE on the upcoming Borgata shows to offer "instant live" recordings of each night's performance. But this year, in addition to the Collectible Download Cards, VNUE will also be offering Limited Edition DiscLive...

JUST ANNOUNCED : THE 8TH ANNUAL SIDEWALK ANGELS FOUNDATION BENEFIT SHOW January 18th, 19th & 20th 2019 Borgata Hotel Casino and Spa Atlantic City, NJ Fan club members will get exclusive first access to tickets and VIP...

A note from Rob: Sidewalk Angels Foundation has been a labor of love for us for over a decade. Our goal is to continue to raise awareness and help grass roots organizations across the country and Caribbean that work tirelessly to help those with no voice....